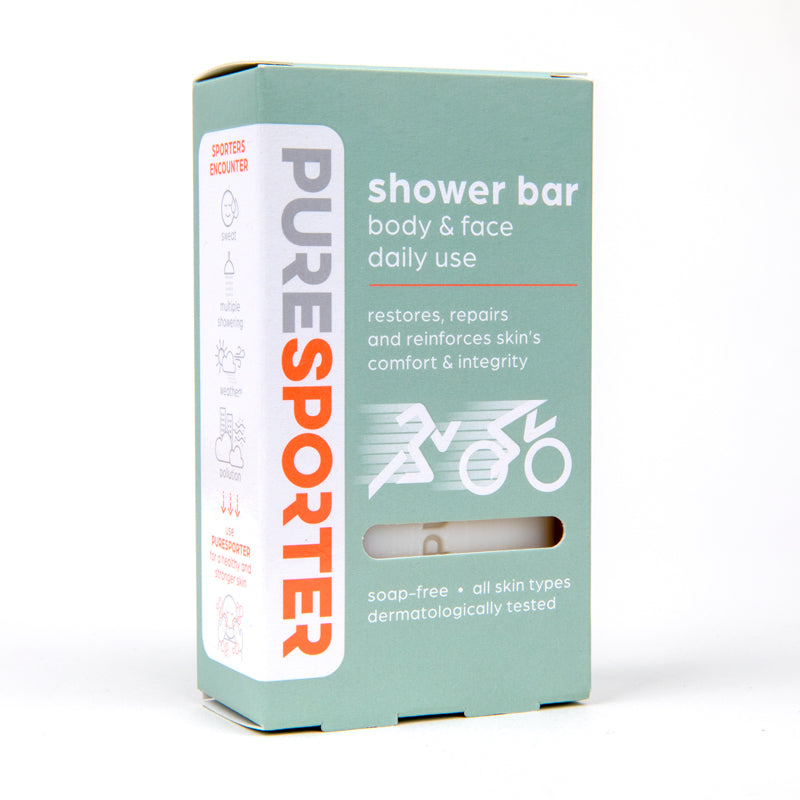 FOR A HEALTHY MICROBIOME
SHOWER BAR
Healthy & Skin respecting
Reinforcing the microbiome & naturally hydrating
Biodegradable ingredients | No plastic
pH Neutral
(Soap-free)
Zero harmful chemicals & colorants
Natural perfume
"Excellent" on Yuka
Daily use
Body & Face
Made in Belgium
SHOP NOW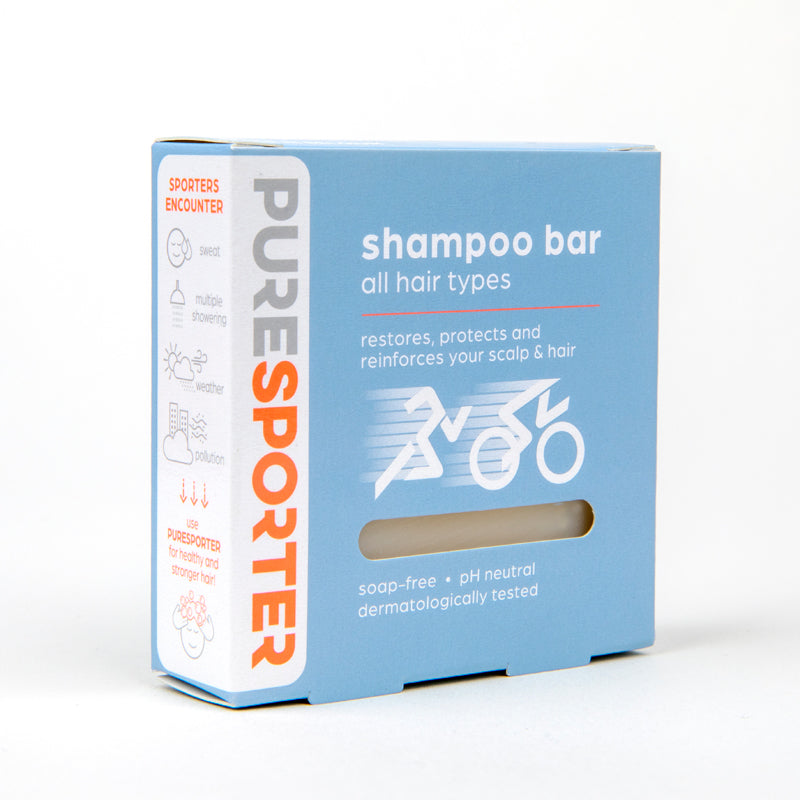 FOR A HEALTHY MICROBIOME
SHAMPOO BAR
Healthy & scalp/hair respecting
Reinforcing the microbiome & naturally hydrating
Biodegradable ingredients | No plastic
pH neutral
(Soap-free)
Zero harmful chemicals & colorants
Natural perfume
"Excellent" on Yuka
Frequent use
All hair types
Made in Belgium
SHOP NOW
OUR VALUES
Puresporter stands for holistic health
SPECIFICALLY SUITS ACTIVE LIFESTYLE PEOPLE
SMART FOR SKIN & PLANET
ADDED VALUE
Balanced and reinforced microbiome
For a stronger and better hydrated skin and scalp
Direct and long-term effects
Sustainable
Biodegradable ingredients
No Plastic - Recycable pack
1 Bar = 2 bottles (not produced or used)
Vegan
Made in Belgium
Health & Wellbeing
pH Neutral (Soap-free)
No harmful chemicals & colorants
Natural perfume
No essential oils
High quality natural ingredients
Dermatologically tested
Inspire to 'move'
Holistic health
Live an active life
Put on your sport shoes
Make healthy choices
Smart for skin & Planet
OUR STORY
EMPOWERING AN ACTIVE LIFESTYLE WITH HEALTHY SKIN
At PURESPORTER, we live for an active lifestyle - the joy of exploring nature, embracing amateur running, cycling, and more. But amidst our busy lives, we found ourselves questioning the impact of shower products on our skin and overall well-being. The search for healthier options became a quest we couldn't ignore. Driven by a passion for creating the healthiest shower experience, we embarked on a journey to craft products with immediate and lasting benefits.

Our shower bars, enriched with natural ingredients, work wonders to calm, repair, and rebalance your skin's microbiome. The result? Stronger, better-hydrated skin that stands resilient against daily challenges.
We understand the importance of nurturing not only our skin but also our planet. That's why we've made it our mission to bid farewell to single-use plastics, opting for biodegradable ingredients instead. It's a conscious choice we make for the future we envision.

Join us in embracing a lifestyle that prioritizes wellness and sustainability. A healthier life is a better life. Choose PURESPORTER, where your skin's vitality meets our planet's protection.